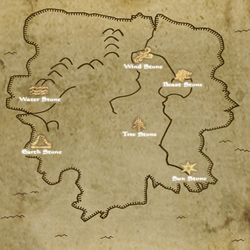 All-Maker Stones, named after the All-Maker, are magical upright stones dotted around the island of Solstheim. They are an important part of the Skaal faith, as they believe the stones maintain the oneness of the land. They are similar in nature to Skyrim's Standing Stones, as well as Cyrodiil's Rune Stones and Doomstones.
Powers given by these stones are single-use only; to use them again, the corresponding stone must be reactivated.
Appearances
Edit
Ad blocker interference detected!
Wikia is a free-to-use site that makes money from advertising. We have a modified experience for viewers using ad blockers

Wikia is not accessible if you've made further modifications. Remove the custom ad blocker rule(s) and the page will load as expected.