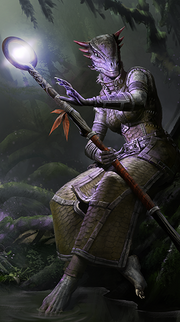 For other uses, see Argonian.

"Born in the treacherous swamps of the Black Marsh, this reptilian race is known for its natural endurance. As an Argonian, you will more quickly collect cards that reward you for playing a long game."
―Character creation screen
Argonian is a race in The Elder Scrolls: Legends.
Female Argonian
Male Argonian
Appearances
Edit