Restoration (Skyrim)
Talk

15
19,084pages on
this wiki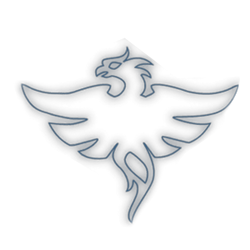 "I've a lot of respect for the Restoration School. Skyrim could use more healers."
Restoration
is a
magic
-based
skill
in
The Elder Scrolls V: Skyrim
and is one of the six skills that falls under
The Mage
archetype. It is described as:
(involving) control over life forces. This skill makes it easier to cast spells like Healing, Turn Undead, and magical wards.
Skill experience is gained by healing when injured and blocking damage with protective wards, or casting protective circles on the ground. Casting healing spells while at full health, or using wards without taking damage, does not raise the Restoration skill. However, casting circles with no enemies around will.
Because health is a vital attribute, the Restoration skill benefits a wide variety of character types; most characters find themselves utilizing these spells to supplement combat prowess. In fact, it is quite unlikely for a character not to use some sort of healing spell sooner or later. Every new adventurer starts with knowledge of the basic Healing spell. Additional restoration spells are learned from Spell Tomes found in dungeons or purchased from vendors.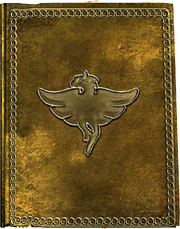 The following books increase the Restoration Skill by one level the first time they are read:
Oghma Infinium - can also increase Restoration skill by choosing the Path of Magic. This is the only book that will increase more than one skill.
The following miscellaneous quests increase the restoration skill:
The following is a complete list of Restoration spells:
Rank
Spell Name
Description
Magicka Base Cost
Novice
(Skill level 0)
Healing
Heals the caster 10 points per second. One of the two basic spells.
12 per second
Lesser Ward
Increases armor rating by 40 points and negates up to 40 points of spell damage or effects.
34 per second
Apprentice
(Skill level 25)
Fast Healing
Heals the caster 50 points.
73
Healing Hands
Heals the target 10 points per second, but not undead, atronachs, or machines.
25 per second
Necromantic Healing DG
Heals the target 10 points per second, but not the living, atronachs or machines
37
Steadfast Ward
Increases armor rating by 60 points, and negates up to 60 points of spell damage or effects.
58 per second
Sun Fire DG
Ball of sunlight that does 25 points of damage to undead
24
Turn Lesser Undead
Undead up to level 6 flee for 30s.
84
Adept
(Skill level 50)
Close Wounds
Heals the caster 100 points.
126
Greater Ward
Increases armor rating by 80 points, and negates up to 80 points of spell damage or effects.
86 per second
Heal Other
Heals the target 75 points. Does not affect undead, atronachs, or machines.
80
Heal Undead DG
Heals the undead target 75 points, but not the living, atronachs or machines
115
Poison Rune DB
Targets that fail to resist take 3 points of poison damage per second for 30 seconds.
146
Repel Lesser Undead
All affected undead up to level 8 flee for 30s.
115
Stendarr's Aura DG
For 60 seconds, undead in melee range take 10 points sun damage per second
248
Turn Undead
Undead up to level 13 flee for 30s.
168
Vampire's Bane DG
Sunlight explosion that does 40 points of damage in a 15 foot radius to undead
72
Expert
(Skill level 75)
Circle of Protection
Undead up to level 20 entering the circle will flee.
171
Grand Healing
Heals everyone close to the caster 200 points.
254
Repel Undead
All affected undead up to level 16 flee for 30s.
353
Turn Greater Undead
Undead up to level 21 flee for 30s.
267
Master
(Skill level 100)
Bane of the Undead
Sets undead up to level 44 on fire and makes them flee for 30s.
988
Guardian Circle
Undead up to level 35 entering the circle will flee. Caster heals 20 health per second inside it.
716
Master spells can't be purchased initially. To unlock Master Restoration spells, the Restoration Ritual Spell quest must be completed upon reaching level 100 Restoration.
The following are the perks that become available for selection as the skill is leveled up
Perk (Ranks)
Requirements
Description
Novice Restoration
None
Cast Novice level Restoration spells for half magicka
Restoration Dual Casting
Restoration 20, Novice Restoration
Dual casting a Restoration spell overcharges the effects into an even more powerful version
Regeneration
Restoration 20, Novice Restoration
Healing spells cure 50% more
Apprentice Restoration
Restoration 25, Novice Restoration
Cast Apprentice level Restoration spells for half magicka
Recovery (2)
Restoration 30/60, Novice Restoration
Magicka regenerates 25% faster (50% for second rank)

(Counteracts the -50% magicka regeneration of The Atronach Stone.)

Respite
Restoration 40, Novice Restoration
Healing spells also restore stamina
Adept Restoration
Restoration 50, Apprentice Restoration
Cast Adept level Restoration spells for half magicka
Ward Absorb
Restoration 60, Novice Restoration
Wards that are cast absorb 25% of magicka that hits them.

See also: The Atronach Stone or Dragonskin and Atronach perk, as they combine with this for easily reaching the 85% magicka absorption cap.

Necromage
Restoration 70, Regeneration

All spells are more effective against undead

Expert Restoration
Restoration 75, Adept Restoration
Cast Expert level Restoration spells for half magicka
Avoid Death
Restoration 90, Recovery
Once a day, heals 250 points automatically if the caster falls below 10% health, (it is possible to get 400 hit point regenerated when stacked with Sailor's Repose and the Regeneration perk.
Master Restoration
Restoration 100, Expert Restoration
Cast Master level Restoration spells for half magicka
Necromage's vague description is actually 25% more effective. The effects against undead will even count on the caster that is a vampire. Spells cast on oneself and buffs gained from items will be 25% more effective.
Ward Absorb recharges the caster's magicka whenever the caster is projecting a ward and that ward is hit by apparently any spell.  
Trainers increase the Restoration skill for a fee. They are listed by proficiency.
Leveling techniques
Edit
The simplest way to level Restoration is to find a reliable way of doing consistent, survivable damage, and using a Restoration spell to heal it. Some useful methods are:
The spell Circle of Protection may be cast anywhere and is a good way to increase the skill while traveling and conducting miscellaneous errands.
Enchanting four different items (head, chest, ring, necklace) so that each item reduces the magicka cost of restoration by 25% can reduce the total magicka cost of casting by 100%, allowing for restoration spells to be cast at no cost and more effective leveling.
Repeatedly casting Turn Undead on undead will increase Restoration quickly. Additionally, with sufficient expertise in the Conjuration school of magic, corpses can be reanimated for leveling purposes. Upon reaching level 75, Repel Undead can be used to skyrocket to level 100 as it can affect multiple undead at once (best performed if undead are in a row).
Casting Equilibrium and any healing spell raises Restoration (but not Alteration). This technique should be used with care since eventually Equilibrium may sap more health than low-level healing spells can restore.
While equipped with a good shield and healing spell, fighting a low-level warrior without a follower, blocking the foe's blows, and healing as needed during the fight is effective for leveling both Block and Restoration.
A Dragon's breath attacks can be blocked with wards, so fighting one in a secluded area where it will not be distracted is a good way to train with this technique.
Since Death Hounds can be recruited as followers during or after Dawnguard, and they are undead, Necromantic Healing or Turn Undead can be used on them continuously, and they will not flee. Necromantic Healing will only raise Restoration skill when actually restoring health points to the Death Hound.
The large crystals above certain structures (known as "Crystalline Structures") in the Soul Cairn drain health from all nearby characters, allowing the Dragonborn to heal themselves and their followers. Perhaps the greatest advantage of using the crystals is that they do not kill, but will stop draining health once the Dragonborn's health reaches a certain level, allowing some health to regenerate or to be restored before the draining resumes. The crystals also seem to stop draining after a certain amount of time that the character remains in range, but the draining effect can be reactivated by leaving the crystal's area of influence and reentering it.
The Aetherium Forge in the Ruins of Bthalft during or after the Lost to the Ages quest is a great place to level. You can go from level 15-100 in ten minutes. Just step in the lava with your feet only and cast a healing spell. Keep an eye on your health meter so not to die. For extra perk points this method can be used as many times as you want by reseting your skill to Legendary at level 100.

Usefulness
Edit
Necromage affects those infected with vampirism. Vampires are undead, making all spells/effects/buffs cast on oneself have greater effect. Only armor and jewelry enchantments are affected, not penalties, spells cast on self, or weapon enchantments. This means, for example:

Enchanted equipment stats will improve somewhat. 100% magicka regeneration can become 125%. This also allows crafting to be improved considerably, as any fortify alchemy or smithing gear will gain a 25% bonus, which in turn can apply to the creation of other fortify potions, such as enchanting elixirs.
Shouts last longer, and cool-down is improved.
Dead Thrall can be cast on undead past the level 40 cap.
Conjuration summons will last longer.
A negative effect is that weakness to fire increases by 25%. This can be offset with resist magic or fire enchantments even more than already if choosing to play a vampire with Necromage. The Dunmer fire resistance perk will improve and allow vampires to offset the increased weakness naturally.

Casting the Guardian Circle spell and standing inside its area of effect can be used to create a magicka-regenerating pool in synergy with the Atronach Stone or the Alteration "Atronach" perk. This also works with Circle of Protection if the Dragonborn is a vampire, and its shorter cast time makes it more useful. 
Appearances
Edit