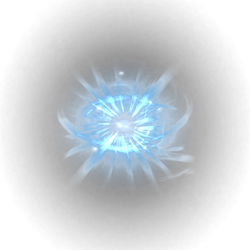 Not to be confused with The Blessing of Talos.
The Blessing of Talos is an ability found in The Elder Scrolls V: Skyrim.
Acquisition
Edit
Reduces the cooldown time between shouts by 20%.                    
This section contains bugs related to Blessing of Talos (Skyrim). Before adding a bug to this list, consider the following:
Please reload an old save to confirm if the bug is still happening.
If the bug is still occurring, please post the bug report with the appropriate system template

 360 

 /

 XB1 

 ,

 PS3 

 /

 PS4 

 ,

 PC 

 /

 MAC 

 ,

 NX 

 , depending on which platform(s) the bug has been encountered on.
Be descriptive when listing the bug and fixes, but avoid having conversations in the description and/or using first-person anecdotes: such discussions belong on the appropriate forum board.
 PC 

 

 360 

 

 PS3 

 

 NX 

  The menu states it reduces time between shouts by 0% instead of 20%. This is just a graphical bug.
Appearances
Edit