For other uses, see Caves.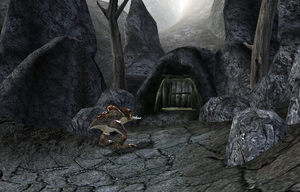 Caves are underground areas resulting either from natural formations or mines (or both). Caves are common throughout Morrowind, and they usually contain hostile NPCs, such as bandits, and creatures. The following is a list of caves in Morrowind:
List of caves alphabetically
Edit
Ad blocker interference detected!
Wikia is a free-to-use site that makes money from advertising. We have a modified experience for viewers using ad blockers

Wikia is not accessible if you've made further modifications. Remove the custom ad blocker rule(s) and the page will load as expected.