Cloudrest
Talk

0
19,049pages on
this wiki
Cloudrest
Have an image of this location?
Then please upload it!
Map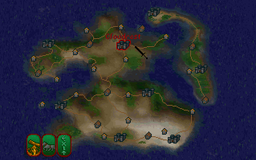 Cloudrest is a city in Summerset Isles. It is one of several possible locations that the Eternal Champion may discover in The Elder Scrolls: Arena.
It is also mentioned in The Elder Scrolls III: Morrowind that Mollimo of Cloudrest, a House Telvanni member, is from Cloudrest.

Appearances
Edit