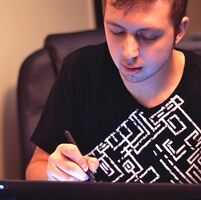 For other uses, see Concept Art.
The following images are conceptual illustrations made by Jeremy Fenske for The Elder Scrolls Online.
Concept art is created to try several different designs to get the best possible result out of the work. Not only is it used to develop the work, but also to show the development of the project to investors, clients or directors.
These illustrations will give an insight on the process leading up to the eventual release of Online.
Creatures
Edit
Locations
Edit
General artwork
Edit
Ad blocker interference detected!
Wikia is a free-to-use site that makes money from advertising. We have a modified experience for viewers using ad blockers

Wikia is not accessible if you've made further modifications. Remove the custom ad blocker rule(s) and the page will load as expected.