Conjure Flaming Familiar is an Apprentice-level Conjuration spell in The Elder Scrolls V: Skyrim. A Flaming Familiar is the fire version of a regular Familiar that runs towards enemies and explodes, somewhat acting as a homing grenade.
The flaming familiar's explosion deals fire damage in an area, comparable to a Fireball. The summoner and allies may be damaged by the explosion. If no hostile targets exist, the conjured familiar may chase the summoner instead. Explosions caused by this spell do not generate aggravation, meaning docile persons hit by it do not attack the summoner.
The Flaming Familiar's summon distance is unusually long — about 3 times the distance of other summons. This is further multiplied by putting points in the "Summoner" perk.
Usefulness
Edit
The Flaming Familiar can be used as a homing fireball on land enemies, a powerful surprise attack for mages, a destructive distraction for groups of enemies or a cheap, land based Fireball. Coupled with its relatively low cost in magicka, it can quickly prove itself one of the most versatile spells in the game.
This spell is particularly useful against enemies that can turn other summons, since the familiar explodes after a short time and will not have time to run back to attack the caster.
Spell tome
Edit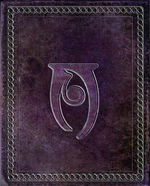 Attributes
Edit
Acquisition
Edit
Appearances
Edit