For other uses, see Containers.
Containers refers to storage receptacles. Chests, a specific type of container, have items of higher value than other containers. Containers can vary in appearance dependent upon their location.
Most storage containers in the game are subject to reset, that is, they clear out all the contents after a certain period of time and are reset to their initial state. Most containers reset after about a week of game time, however, examining the contents of the container causes the countdown to start over. A container could be made to never reset simply by opening it once every 5-6 days or so. Any item a player has left in a container that has reset is lost.
Styles and usual contents
Edit
Chest — the standard
Ayleid Chest, Cask, Coffer, Reliquary — usually found in Ayleid Ruins and contain various loot
Barrel, Crate, Small Crate — found everywhere and usually contains generic, sometimes usable items, such as an inkwell, shovel, folded cloth, paint brush, or food items.
Coffin — Usually found in caves and fort ruins where undead or vampires roam they often contain clothing, armor, gold, jewelry, and other misc. items
Counter — usually contains jewelry or apparatuses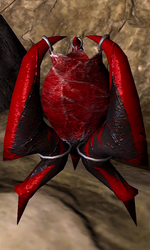 Desk, Lectern — occasionally contains books, parchment, or an inkwell.
Display Case — not a full container per se, but can hold a few items and does not reset. Items are literally dropped into it and the case is closed.
Drawers — usually contains various clothing and sometimes armor. can also contain useless items, such as an iron pot.
Fleshy Pod, The Punished & the containers of Oblivion contain weapons, armor, gems, scroll, and gold
Jewelry Box — usually contains jewelry, precious gems, or .
Urn — circular containers, sometimes locked, it is a common misconception that they are found only in the Shivering Isles. They can be found in chapel undercrofts, Ayleid ruins, and other places where the dead reside.
Notable chests
Edit
Please list any unusual chests or chests containing rare items here.
List of non-resetting containers
Edit
There are some containers that never reset and can hold an unlimited amount of items.
Appearances
Edit