Detect Dead
Talk

0
18,988pages on
this wiki
Detect Dead is an Expert-level Alteration spell in The Elder Scrolls V: Skyrim that detects the undead and reanimated bodies in a similar fashion to the Detect Life spell. It creates a mist that travels through walls and surrounds undead.
Detect Undead, like Draugr in caves and mines.
Spot hostile corpses before they animate.
Search for dead enemies that haven't been looted.
Search for dead townspeople after a dragon or vampire (only in Dawnguard) attack: if there are any, one can reload the game.
Spell tome
Edit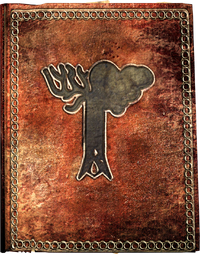 Attributes
Edit
Weight: 1
Value: 600
See Spell Tome for a complete table of spell tomes, their descriptions, and their values.
Acquisition
Edit
The Spell Tome lists the spell as "Detect Undead," but in the magic inventory, it is listed as "Detect Dead."