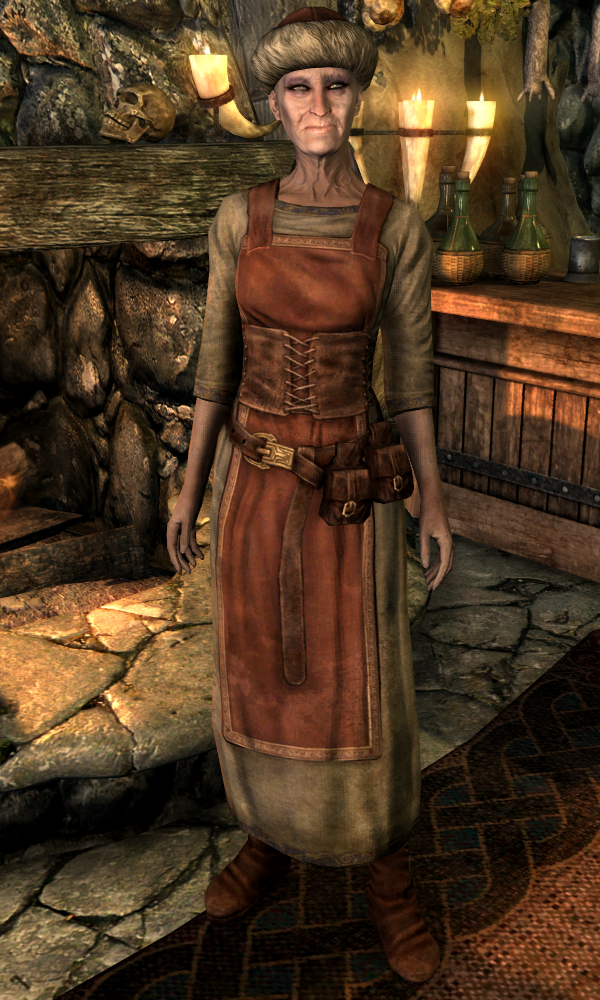 Elders are a special race category found in The Elder Scrolls V: Skyrim. The category is composed of characters who appear much older than most denizens of Skyrim.
Description
Edit
The Elder race is assigned to older human characters only (Nords, Bretons, Imperials and Redguards). There are no Mer (Altmer, Bosmer, Dunmer and Orcs) or beastfolk (Argonians and Khajiits) that are part of the Elder race.
These elder characters are treated as a somewhat separate race, although most also retain their original race. For example, Esbern is listed as part of the Elder race, although he is also a Nord.[1]
The difference between regular races and the Elder race is purely aesthetic, and found mainly as a game data.
Note:The following list was obtained using Creation Kit
There are no Elders of the Redguard race in Skyrim.
Appearances
Edit
References