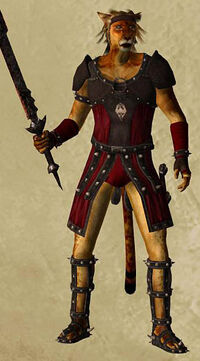 For other uses, see Enchanted Armor.
Enchanted armor is armor that can bestow attribute or skill boosts or abilities to the wearer. Armor is enchanted through the use of soul gems and an Altar of Enchanting. They can be more useful than spells because they are in effect all the time. However, enchanted armor can only be repaired by the Hero of Kvatch with level 50 in Armorer. Otherwise, blacksmiths must be hired to repair it.
Enchanted light armor
Edit
Enchanted heavy armor
Edit
Appearances
Edit
Ad blocker interference detected!
Wikia is a free-to-use site that makes money from advertising. We have a modified experience for viewers using ad blockers

Wikia is not accessible if you've made further modifications. Remove the custom ad blocker rule(s) and the page will load as expected.