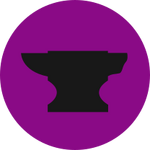 For other uses, see Endurance.

"Endurance overwhelms the enemy with sheer size and staying power. Its creatures often have high health, and it has many ways to heal them. Creatures with Endurance can also drain life from others, or add to your maximum magicka."
―Game Terms
Endurance is one of the five available attributes in The Elder Scrolls: Legends.
Endurance will overwhelm your enemy with sheer indomitability. It boasts the biggest creatures in Tamriel with everything from relentless hordes of undead to massive giants and trolls. And with strong guards, potent healing actions, and the ability to increase its Magicka, Endurance has the tools to ensure its monsters come out to play.
This list is incomplete; help us expand it.
Title
Cost
Attack
Health
Type
Subtype
Rarity
Unique?
Text
Angry Grahl
4
2
4
Creature
Troll
Epic
No
Regenerate
Summon: +2/+2 if your opponent has more cards in hand.
Archein Elite
4
3
5
Creature
Argonian
Rare
No
Lethal
Archein Guerrilla
4
2
4
Creature
Argonian
Rare (Novice)
No
Lethal
Archein Venomtongue
4
1
4
Creature
Argonian
Rare
No
Lethal
When Archein Venomtongue attacks and destroys a creature, gain +1 max magicka.
Argonian Recruit
1
1
1
Creature
Argonian
Common
No
Argonian Veteran
3
3
3
Creature
Argonian
Common
No
Black Marsh Warden
4
2
2
Creature
Argonian
Legendary
No
At the end of your turn, summon a 1/1 Argonian Recruit

. If you have 7 or more max magicka, summon a 3/3 Argonian Veteran

instead.
Black Worm Necromancer
5
4
4
Creature
Imperial
Epic
No
Summon: If you have more health than your opponent, summon a random creature card from your discard pile.
Blackrose Herbalist
3
2
4
Creature
Argonian
Epic
No
At the start of you turn, heal another random friendly creature.
Blood Magic Lord
9
6
6
Creature
Undead
Legendary
No
Summon and Slay: Put a Blood Magic Spell into your hand.
Bone Colossus
7
5
5
Creature
Undead
Legendary
No
Summon: Fill this lane with 1/1 Skeletons

.
Other friendly Skeletons have +1/+1.
Bruma Armorer
3
2
2
Creature
Imperial
Rare
No
When you summon another creature, give it +0/+2
Cave Grahl
4
2
4
Creature
Troll
Epic (Novice)
No
Chieftain's Banner
3
Support
Ongoing
Rare
No
Friendly Orcs have +0/+2.
Colovian Trooper
2
2
2
Creature
Imperial
Common
No
Guard
Corpse Curse
2
Action
Legendary
No
Shackle all enemy creatures in a lane.
Cursed Spectre
2
2
2
Creature
Undead
Common
No
Prophecy
Summon: Silence another creature.
Daedric Dagger
2
Item
Common
No
Lethal
+1/+1
Deadly Draugr
1
1
1
Creature
Undead
Common
No
Lethal
Deathless Draugr
1
1
1
Creature
Undead
Common
No
Last Gasp: Summon a 1/1 Skeleton

.
Disciple of Namira
5
3
3
Creature
Imperial
No
When another friendly creature in this lane is destroyed, draw a card.
Doomcrag Vampire
6
4
4
Creature
Vampire
Legendary
No
Lethal
Other friendly creatures in this lane have Lethal.
Dragontail Savior
4
2
3
Creature
Orc
Common
No
Summon: +1/+0 for each enemy creature in this lane.
Drain Life
2
Action
Legendary
No
Deal 5 damage to your opponent and gain 5 health.
Elixir of Vigor
2
Support
Uses: 3
Rare
No
Activate: Give a creature +0/+1.
Fharun Defender
2
1
4
Creature
Orc
Common
No
Prophecy, Guard
Flesh Atronach
6
1
1
Creature
Daedra
Epic
No
Summon: +1/+1 for each creature in your discard pile.
Frostbite Spider
3
3
2
Creature
Animal
Rare
No
Prophecy, Lethal
Gargoyle
2
5
5
Creature
Gargoyle
Legendary
No
Guard
Gloom Wraith
4
3
3
Creature
Undead
Rare
No
Breakthrough
Summon: +1/+1 for each other friendly creature.
Grim Champion
4
2
2
Creature
Undead
Epic
No
When a creature in this lane is destroyed, Grim Champion gains +1/+1.
Hackwing Feather
3
Item
Epic
No
Regenerate
+1/+2
Haunting Spirit
3
3
3
Creature
Undead
Rare
No
Last Gasp: Give a random friendly creature +3/+3.
Healing Hands
0
Action
Common
No
Heal a creature, then give it +1/+1.
Hist Grove
3
Support
Ongoing
Epic
No
Summon: +1 max magicka. When you have 15 or more max magicka, sacrifice this to summon an 8/8 Swamp Leviathan

in each lane.
Hist Speaker
2
2
2
Creature
Argonian
Common
No
While Hist Speaker is in play, your max magicka is increased by 1.
Iliac Sorcerer
1
1
1
Creature
Breton
Common
No
Ward
After Iliac Sorcerer's Ward is broken, double his power.
Imperial Armor
3
Item
No
+0/+6
Imprisoned Deathlord
4
7
7
Creature
Skeleton
Epic
No
When an enemy creature is summoned, Shackle Imprisoned Deathlord.
Iron Atronach
12
12
12
Creature
Daedra
Legendary
No
Breakthrough, Guard, Regenerate
Your opponent can't target Iron Atronach with actions.
Lay Down Arms
4
Action
Rare
No
Set a creature's power and health to 1.
Lion Guard Strategist
4
2
2
Creature
Breton
Epic
No
When you summon another creature in this lane, give it a Ward.
Lowland Troll
7
4
8
Creature
Troll
Rare
No
Regenerate
Lucien Lachance
4
1
5
Creature
Imperial
Legendary
No
Lethal
When a friendly creature attacks and destroys a creature, give it +2/+2.
Lurking Mummy
5
2
6
Creature
Undead
Common
No
Prophecy, Guard
Midnight Sweep
4
Action
No
Prophecy
Summon a 2/2 Colovian Trooper

with Guard in each lane.
Mountain Tyrant
6
6
6
Creature
Giant
Rare
No
Guard
Mummify
4
Action
Rare
No
Prophecy
Transform a creature into a 2/2 Shriveled Mummy

.
Nahagliiv
7
7
7
Creature
Dragon
Legendary
Yes
Guard
Your opponent can't target Nahagliiv with actions.
Necromancer's Amulet
3
Support
Ongoing
Epic
No
When a friendly creature is destroyed, gain 1 health.
Night Patrol
6
5
5
Creature
Breton
Epic (Novice)
No
Breakthrough
Night Predator
6
5
6
Creature
Werewolf
Epic
No
Breakthrough, Regenerate
Night Shadow
6
6
5
Creature
Vampire
Epic
No
Breakthrough, Drain
Night Talon Lord
9
8
8
Creature
Vampire
Legendary
No
Drain
Slay: Summon the slain creature.
Northpoint Captain
4
4
2
Creature
Breton
Rare
No
Summon: Summon a 0/4 Northpoint Herald

with Guard.
Northpoint Herald
2
0
4
Creature
Breton
Common
No
Guard
Northpoint Lieutenant
4
4
2
Creature
Breton
Rare (Novice)
No
Oldgate Warden
2
0
5
Creature
Breton
Common
No
Guard, Regenerate
Plea to Kynareth
3
Action
Rare
No
Heal all friendly creatures in a lane, then give them +1/+1.
Preserver of the Root
4
4
4
Creature
Argonian
Epic
No
While you have 7 or more magicka, Preserver of the Root has +2/+2 and Guard.
Pure-Blood Elder
7
8
8
Creature
Vampire
Epic
No
When you gain max magicka, double the amount you gain. While you have 18 or more max magicka, Pure-Blood Elder has +8/+8 and Breakthrough.
Raise Dead
2
Action
Legendary
No
Summon a random creature from each discard pile.
Restless Templar
4
5
2
Creature
Undead
Common
No
Last Gasp: Gain 5 health.
Rotting Draugr
1
1
1
Creature
Undead
Common (Novice)
No
Shadowfen Priest
5
4
4
Creature
Argonian
Epic
No
Summon: Silence another creature or destroy an enemy support card.
Shriveled Mummy
2
2
2
Creature
Mummy
Common
No
Siege Catapult
2
5
5
Creature
Imperial
Epic
No
Siege Catapult can't attack unless your side of the lane is full.
Skeleton
1
1
1
Creature
Skeleton
Common
No
Stalwart Ally
3
3
3
Creature
Argonian
Common
No
Summon: +0/+2 and Guard if the top card of your deck is .
Stampeding Mammoth
5
4
6
Creature
Mammoth
Epic
No
Breakthrough
Stampeding Mammoth has +2/+0 for each other friendly creature with Breakthrough.
Stonetooth Scrapper
4
4
5
Creature
Orc
Common
No
Stormhold Henchman
2
2
2
Creature
Argonian
Common
No
While you have 7 or more max magicka, Stormhold Henchman has +2/+2.
Suppress
0
Action
Rare
No
Silence a creature.
Swamp Leviathan
7
8
8
Creature
Animal
Common
No
Tree Minder
3
1
1
Creature
Argonian
Common
No
Guard
Summon: Gain +1 max magicka.
Volkihar Lord
9
7
7
Creature
Vampire
Legendary (Novice)
No
Drain
Wind Keep Spellsword
2
2
2
Creature
Breton
Common
No
Ward
Worm Thrall
2
2
2
Creature
Skeleton
Common
No
Guard
Wrothgar Artisan
3
2
3
Creature
Orc
Common
No
Summon: Give a creature +1/+1.
Wrothgar Kingpin
3
1
1
Creature
Orc
Epic
No
When you summon another Orc, Wrothgar Kingpin gains +1/+1.
Yew Shield
2
Item
Rare
No
Guard
Summon: +1/+1 for each enemy creature in this lane.
Young Mammoth
3
4
4
Creature
Mammoth
Rare
No
Breakthrough
Appearances
Edit