This article contains pre-release content.
Pre-release related content is unconfirmed and may be changed or removed before official release.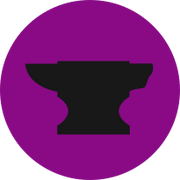 Main article: Attributes (Legends)
For other uses, see Endurance.
Endurance will overwhelm your enemy with sheer indomitability. It boasts the biggest creatures in Tamriel with everything from relentless hordes of undead to massive giants and trolls. And with strong guards, potent healing actions, and the ability to increase its Magicka, Endurance has the tools to ensure its monsters come out to play.[1]
List of Cards
Edit
This list is incomplete; help us expand it.
References
Ad blocker interference detected!
Wikia is a free-to-use site that makes money from advertising. We have a modified experience for viewers using ad blockers

Wikia is not accessible if you've made further modifications. Remove the custom ad blocker rule(s) and the page will load as expected.