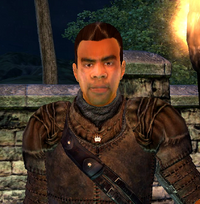 For other uses, see Essential Characters.
Essential characters refers to non-player characters, which cannot be killed, either by the Hero or enemies. Their Health may be damaged but will never reach zero.
Generally essential characters play major roles in quests, though distinct personages, such as Counts, are essential regardless. Characters may become non-essential after certain events occurs.
Other Locations
Edit
Other plug-ins
Edit
Ad blocker interference detected!
Wikia is a free-to-use site that makes money from advertising. We have a modified experience for viewers using ad blockers

Wikia is not accessible if you've made further modifications. Remove the custom ad blocker rule(s) and the page will load as expected.