Falkreath Hold
Talk

0
19,121pages on
this wiki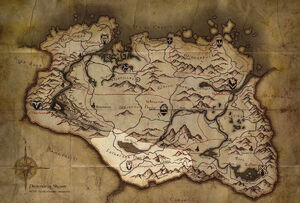 Falkreath Hold
is one of the nine
Holds of Skyrim
in
The Elder Scrolls V: Skyrim
.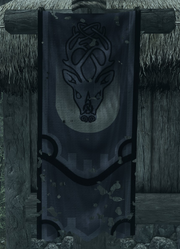 Description
Falkreath is ruled by Jarl Siddgeir from the city of the same name, Falkreath. The hold is located along the southern border of Skyrim and shares this border with Cyrodiil and Hammerfell. Surrounding holds include The Reach on the west, Whiterun Hold on the north, and The Rift to the east.
Falkreath's most prominent feature is Lake Ilinalta, which is a large freshwater lake north of Falkreath. The White River begins here and flows out of the northeast corner of the lake. Most of the hold is comprised of forests and hills with the higher alpine land along its border and near Helgen.
This hold used to belong to Cyrodiil but has since been incorporated into the province of Skyrim.
Locations
Capital City
Settlements
Helgen (Formerly, until the Dragon Attack)
Camps
Caves
Dragon Lairs
Forts
Towers
Mines
Nordic Ruins / Tombs
Ruins
Shacks
Mills
Groves
Guardian Stones
General Landmarks
Quests
Notes
This, contrarily to many people's thoughts, is the first Hold the player enters.
In the Falkreath Hold it is usual to meet Spriggans if you are in a high enough level.
In the book, The Holds of Skyrim, the Falkreath Hold is the only Hold not shown. The Reason for this is unknown.
Bugs
[PS3, Xbox 360] In some playthroughs, you may not be able to acquire the Thane of Falkreath title & gain the associated ceremonial enchanted weapon of office, as certain quests which seem like they should count towards the three needed to "assist the people of Falkreath" do not trigger the quest flag. PC users can correct these types of bugs with console commands.
Template:Skyrim Nav Template:Location-stub