Fast Healing is an apprentice-level restoration spell in The Elder Scrolls V: Skyrim.
Fast Healing heals the caster 50 points of health instantly. As opposed to the Novice level Healing spell, which continuously heals the caster per second of casting, fast healing requires charging before being cast.
The Perk "Regeneration" increases the healing effect by 50%, so the spell will heal 75 points of health instead.
Spell tome
Edit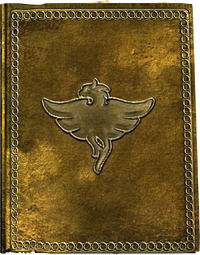 Attributes
Edit
Weight: 1
Value: 94
See Spell Tome for a complete table of spell tomes, their descriptions, and their values.
Acquisition
Edit
Appearances
Edit