For other uses, see Fear.
Fear is an alchemical effect, spell and enchantment in The Elder Scrolls V: Skyrim. It is one of the many possible spells Faralda asks the Dragonborn to cast in order to gain access to the College of Winterhold.
Alchemical ingredients
Edit
Fear is an attribute of the following alchemical ingredients:
Spell tome
Edit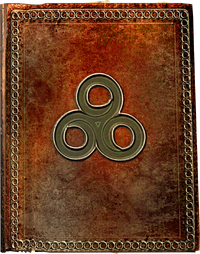 Attributes
Edit
Weight: 1
Value: 80
See Spell Tome for a complete table of spell tomes, their descriptions, and their values.
Acquisition
Edit
Purchase the tome from any of the following merchants:
Appearances
Edit
Ad blocker interference detected!
Wikia is a free-to-use site that makes money from advertising. We have a modified experience for viewers using ad blockers

Wikia is not accessible if you've made further modifications. Remove the custom ad blocker rule(s) and the page will load as expected.