For other uses, see Fireball.
Fireball is an Adept level Destruction spell in The Elder Scrolls V: Skyrim. Casting it shoots a somewhat-fast traveling ball of fire that explodes upon impact and deals forty points of fire damage in a fifteen-foot radius. Fireball can set enemies on fire, resulting in additional damage over time, and if it hits an already burning enemy it deals extra damage.
Spell tome
Edit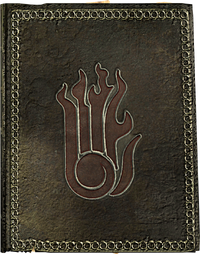 Attributes
Edit
Acquisition
Edit
Appearances
Edit
Ad blocker interference detected!
Wikia is a free-to-use site that makes money from advertising. We have a modified experience for viewers using ad blockers

Wikia is not accessible if you've made further modifications. Remove the custom ad blocker rule(s) and the page will load as expected.