From the notes of Verbaud Derre, architect
Talk

0
Share
Main article: Books (Online)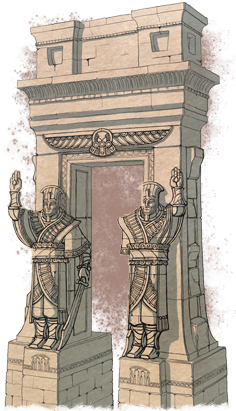 The Redguards' ancestors brought great architectural skill and knowledge with them across the sea when they fled their sunken homeland of Yokuda. We may never know exactly what their ancient structures there looked like, but the Redguards' respect for tradition almost certainly ensures that they preserved as much of the Yokudan form and style as possible. Their reverence for history and their ancestors led them to produce monuments of impressive scale and the most ornate temples and tombs I have laid eyes on. Perhaps even more interesting (if more mundane) are their adaptations to desert life, considered in every structure they produce.
Appearances
Edit
Ad blocker interference detected!
Wikia is a free-to-use site that makes money from advertising. We have a modified experience for viewers using ad blockers

Wikia is not accessible if you've made further modifications. Remove the custom ad blocker rule(s) and the page will load as expected.