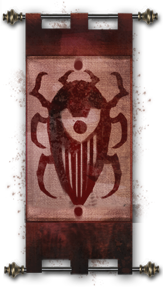 For other uses, see House Redoran.
Main article: House Redoran
House Redoran is a faction in The Elder Scrolls Online. They are one of the Great Houses of Morrowind that have joined the Ebonheart Pact. According to The (Improved) Emperor's Guide to Tamriel, they own a Kwama Mine at Darkshade Caverns.[1]
Locations
Edit
Known members
Edit
Generic:
Appearances
Edit
References
Ad blocker interference detected!
Wikia is a free-to-use site that makes money from advertising. We have a modified experience for viewers using ad blockers

Wikia is not accessible if you've made further modifications. Remove the custom ad blocker rule(s) and the page will load as expected.