Hysteria is a Master level Illusion spell in The Elder Scrolls V: Skyrim.
Hysteria causes creatures and people up to level 25 to flee for 60 seconds. Hysteria is an Area of Effect spell that requires two hands to cast, with the animation for charging the spell taking 3 seconds. The spell itself only has effect on the radius of those around the caster. The spell is a stronger version of Fear and Rout.
Hysteria may be affected by obtaining the following:
Spell tome
Edit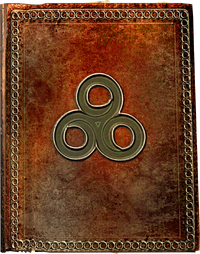 Attributes
Edit
Acquisition
Edit
Related quests
Edit
Appearances
Edit
Ad blocker interference detected!
Wikia is a free-to-use site that makes money from advertising. We have a modified experience for viewers using ad blockers

Wikia is not accessible if you've made further modifications. Remove the custom ad blocker rule(s) and the page will load as expected.