Illusion (Skyrim)
Talk

3
19,069pages on
this wiki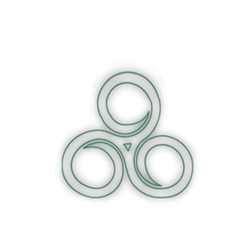 "You're the one that casts those illusions. Impressive."
Illusion is a skill in The Elder Scrolls V: Skyrim and is one of the six skills that fall under The Mage play-style. Targeted Illusion spells include Calm, Frenzy, Fear, or Courage and spells cast on one's self such as Invisibility. Casting Illusion spells raise the corresponding skill.
Books and quests
Edit
The special Daedric artifact Oghma Infinium can also raise Illusion and all other magicka-based skills by 5, if the "path of the Mage" is taken.
The following is a complete list of Illusion spells:
Rank
Spell Name
Description
Magicka Base Cost
Novice
(Skill level 0)
Clairvoyance
Shows the path to the current goal.
25 per second
Courage
Target won't flee for 60 seconds and gets some extra health and stamina.
39
Fury
Creatures and people up to level 6 will attack anything nearby for 30 seconds.
67
Apprentice
(Skill level 25)
Calm
Creatures and people up to level 9 won't fight for 30 seconds.
146
Fear
Creatures and people up to level 9 flee from combat for 30 seconds.
153
Muffle
Move more quietly for 180 seconds.
144
Adept
(Skill level 50)
Frenzy
Creatures and people up to level 14 will attack anyone nearby for 60 seconds.
209
Frenzy Rune DB
Creatures and people up to level 20 will attack anyone nearby for 60 seconds.
165
Rally
Targets won't flee for 60 seconds and get extra health and stamina.
113
Expert
(Skill level 75)
Invisibility
Caster is invisible for 30 seconds. Activating an object or attacking will break the spell.
334
Pacify
Creatures and people up to level 20 won't fight for 60 seconds.
290
Rout
Creatures and people up to level 20 flee from combat for 30 seconds.
316
Master
(Skill level 100)
Call to Arms
Targets have improved combat skills, health, and stamina for 10 minutes.
655
Harmony
Creatures and people up to level 25 nearby won't fight for 60 seconds.
1052
Hysteria
Creatures and people up to level 25 flee from combat for 60 seconds.
866
Mayhem
Creatures and people up to level 25 will attack anyone nearby for 60 seconds.
990
Master spells can't be purchased initially. To unlock Master Illusion spells, the Illusion Ritual Spell quest must be completed upon reaching level 100 Illusion.
Starting spells
Edit
The following are Illusion spells that the character can start with if the appropriate race is selected:
The following are the perks that become available to select as the skill is leveled up:
Perk
Requirements
Description
Novice Illusion
None
Cast Novice level Illusion spells for half magicka.
Illusion Dual Casting
Illusion 20, Novice Illusion
Dual casting an Illusion spell overcharges the effects into an even more powerful version.
Animage
Illusion 20, Novice Illusion
Illusion spells now work on higher level animals.
Apprentice Illusion
Illusion 25, Novice Illusion
Cast Apprentice level Illusion spells for half magicka.
Hypnotic Gaze
Illusion 30, Novice Illusion
Calm spells now work on higher level opponents (+8 levels).
Kindred Mage
Illusion 40, Animage
All Illusion spells work on higher level people.
Adept Illusion
Illusion 50, Apprentice Illusion
Cast Adept level Illusion spells for half magicka.
Aspect of Terror
Illusion 50, Hypnotic Gaze

Fear spells work on higher level opponents (+10 levels).

Bug: adds 10 points of damage to all fire spells except Fire Rune.

Quiet Casting
Illusion 50, Kindred Mage
All spells cast from any school of magic are silent to others.
Rage
Illusion 70, Aspect of Terror
Frenzy spells work on higher level opponents (+12 levels).
Expert Illusion
Illusion 75, Adept Illusion
Cast Expert level Illusion spells for half magicka.
Master of the Mind
Illusion 90, Rage, Quiet Casting
Illusion spells work on undead, daedra and automatons.
Master Illusion
Illusion 100, Expert Illusion
Cast Master level Illusion spells for half magicka.
Leveling tips
Edit
Illusion is often overlooked because it is associated with staying out of combat, which is contrary to what most players want. Illusion can be compared to crowd control spells in other games. Here are some methods to bring the Illusion skill to its full potential:
Where to practice
Edit
The Muffle spell, which can be obtained at the beginning of the game from Farengar Secret-Fire, can be continually cast to level up the Illusion skill. This allows for extremely fast leveling, with minimal effort required.
Once Animage is obtained, the player can just cast buffs like Calm and Courage on the Cow that's sitting in the pen in Whiterun.
The above technique works particularly well in Labyrinthian Tribune, using the Infinite Magicka Trick after the fight with Morokei.
Calm can be cast alternately with Fear or Fury to level it up (Note: this is rather costly in Magicka).
One of the fastest ways to power-level Illusion is to use the Magicka bonuses from doing the minor quest for Drevis Neloren to 'fix' the focal points in the College of Winterhold. Using those, Muffle can be infinitely dual-cast because the player's Magicka regenerates virtually instantly. This can be done until the bonus runs out, which will last two real time hours.
Casting spells like Pacify, Rally, and Courage on the jarls in the basement of the Blue Palace is a quick way to raise the Illusion skill.
In The College of Winterhold, cast Illusion Spells like Pacify and Rally on Nirya. Almost all Illusion Spells can be cast on her because of her weak level.
Cast Courage on any non-hostile character in Skyrim. Since they will not attack, it is possible to go from 25 to 50 in under 10 minutes.
Illusion is very useful for leveling if you are resetting from 100 to 15, have the spell Harmony, have the difficulty set to Legendary, and have gear that reduces the cost of Illusion spells to 0. You can cast Harmony in a heavily populated area and go from 15 skill to 100 from casting the spell about 9 times. Although guards will yell at you for casting, there is no real penalty. You can easily gain 50 levels in an hour using this method.
Combination with other schools
Edit
Combine Illusion with Conjuration to let others do the fighting, instead. A player with decent levels in both skill trees can clear a dungeon without personally killing a single enemy. It is especially fun to observe the effect of Fear on the enemy attacked by one of the Dragonborn's conjured beings.
A high level in Illusion can make a high level in Restoration obsolete. The use of powerful charm spells will give the player enough time to heal with lower level spells. Turn undead spells are not as effective as Illusion with the right perks (i.e., Master of the Mind).
Stealth usage
Edit
Usefulness of Illusion spells
Edit
Invisibility is invariably useful for thieves. Casting the spell will allow the player to steal any item at will. However, this will cause the invisible effect to end, requiring the player to use the spell multiple times to steal more than one item. The spell can also help with pickpocketing, as being hidden allows for a greater chance to successfully take items from characters.
Rally and Courage are useful on a horse, since they will increase its stamina and allow it to sprint for much longer.
Wards block Illusion spells; wait for the ward to go down before casting.
Calm spells are useful for avoiding confrontations or buying time in a fight, or for a stealth character to perform a Backstab. Calmed enemies seem to lose detection of the player more quickly.
Fury spells cause the target to attack friends and foes alike, which can allow the player to virtually sit out of a battle and let his or her enemies decimate each other. One should be careful, however, as a target under the influence of fury may still attack the player. It is best to cast this spell at a distance while making use of stealth or invisibility.
Courage spells are useful to keep running creatures from rallying others, as well as for followers.
Fear spells are useful for escaping and buying time in a fight.
Muffle allows a player to move silently whether or not the player is sneaking.
Invisibility is largely self-explanatory in regard to its utility. However, even while invisible, the caster can be detected if an enemy gets too close. Casting Muffle beforehand, or making use of stealth, can help reduce the chances of being detected.
The Quiet Casting perk will prevent enemies from hearing dragon shouts, which helps the player remain undetected.
As mentioned above, Illusion spells may be disregarded by players interested in developing their magicka abilities because a number of these spells are mind games cast against opponents; they are often a form of subterfuge.  Such players might prefer much more direct and 'honorable' methods of combat, and the utilization of Destruction spells will provide this.  Nevertheless, Illusion spells are extremely useful from a very fundamental point of view, and this entire school of magicka might be considered as a good place for any aspiring mage to begin their training.  For instance, many of these spells when cast, even by a novice, can at the very least halt a violent confrontation immediately, which allows the player to leave an area or go about their business without further delay or interference.  Moreover, unlike the spells of most of the other schools, many Illusions spells can be cast and experience points easily acquired almost anywhere on the map, even if no enemy combatant is present, and this facilitates the process of leveling up in general: the Muffle and Invisibility spells are perfect examples of this.  In other words, even if a player isn't particularly interested in increasing their Illusion skill, the fact is that increasing the Illusion skill will subsequently enable the player to strengthen all of their other magicka skills more quickly.           
When casting spells such as Courage or Calm, whoever is affected may be heard saying, "Hey, I didn't ask you to magic me."
Dual Casting can make most of Illusion spells more powerful than Mastar Illusion spells.  It is unknown if this a BUG, a lapse or mistake, or if this is just designed like that.
References
Edit