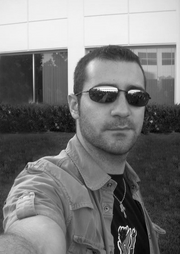 Main article: Developers (Online)
Ioannis Karathomas is a 3D modeler and environment artist who is a former ZeniMax Media employee that worked on The Elder Scrolls Online. He has created multiple locations and models for the game, included some which will be in future Downloadable Content.[1]
Ioannis has worked on multiple video games, most of which are MMOs:[1]
References
Ad blocker interference detected!
Wikia is a free-to-use site that makes money from advertising. We have a modified experience for viewers using ad blockers

Wikia is not accessible if you've made further modifications. Remove the custom ad blocker rule(s) and the page will load as expected.