Light Armor (Skyrim)
Talk

15
19,069pages on
this wiki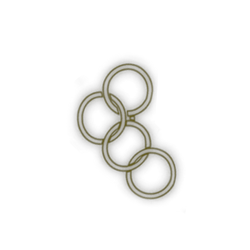 "Lightly armored means light on your feet. Smart."
Light Armor is a skill in The Elder Scrolls V: Skyrim and is one of the six skills that falls under The Thief play-style.
Raising this skill improves the effectiveness of the light armors worn, and effects of the armor, such as carry weight and stamina regeneration. The Light Armor skill is raised by reading skill books, incurring damage while light armor or clothing is equipped, or buying training.
Light armor weighs less and provides less protection than heavy armor equivalents, but enables quicker movement and a quieter sneak than Heavy Armor. It comes in several varieties, providing different aesthetics and armor ratings.
The following books provide a permanent one level up to Light Armor upon the first time reading.
The following Miscellaneous Quest increases the Light Armor Skill:
Armor types
Edit
The following are the confirmed light armors that will benefit from this skill:
Craftable armor
Edit
These armors can be crafted and improved using the requisite perk from the smithing tree along with the required materials at a blacksmith forge and workbench, respectively.
Non-craftable armors
Edit
These armors are acquired as part of a quest line or looted throughout the world. They may or may not be unique.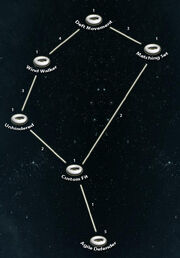 The following are the perks that become available to select as the skill is leveled up.
| Perk (Ranks) | Requirements | Description |
| --- | --- | --- |
| Agile Defender (5) | Light Armor 20 | Increase armor rating for Light Armor by 20% (+20% per additional rank) |
| Custom Fit | Light Armor 30, Agile Defender | 25% armor bonus if wearing all Light Armor: head, chest, hands, feet |
| Unhindered | Light Armor 50, Custom Fit | Light Armor weighs nothing and doesn't slow you down when worn |
| Wind Walker | Light Armor 60, Unhindered | Stamina regenerates 50% faster in all Light Armor: head, chest, hands, feet |
| Matching Set | Light Armor 70, Custom Fit | Additional 25% Armor bonus if wearing a matched set of Light Armor. |
| Deft Movement | Light Armor 100, Wind Walker, Matching Set | 10% chance of avoiding all damage from a melee attack while wearing all Light Armor: head, chest, hands, feet |
Training techniques
Edit
One way to level up Light Armor (or Heavy Armor) is to engage a Mudcrab in battle when Character Level and Health are high enough to sustain multiple hits without dying. Vitalization methods such as Restoration magic and Healing Potions can be used to restore any damage taken. Each hit causes Light Armor to increase. This method may be exhausting and long. If you have a item to block with you can also upgrade your block skill during this process.
For those who are Guildmaster of the Thieves' Guild, wearing the Amulet of Articulation when taking hits will increase Light Armor, as the Amulet counts as Light Armor. To level up the Armor skill, both Heavy and Light, don a full set of matching Light Armour (preferrably one of high quality), with good enchantments and maxed armor rating via smithing. Enchant the set with some Health Regeneration and head to either an Imperial Camp or a Stormcloak camp, depending on your choice of faction. Provoke or attack one of the soldiers and they will attack. These soldiers dont count as Hold Guards, and none ever level up with the player, so they dont do very large amounts of damage. But, each hit gives experience towards the Light or Heavy armor skill, and one can basically go do something else while the soldiers do all the work for you. A quick way of leveling up if you cant be bothered with the old fashioned way.
Another way to do this is to find a bandit dungeon and slay them all anyway you see fit, then collect all available weapons from the area. Now raise the bandits one by one and punch them a few times, they will then fight back and only be able to punch you, this will slowly build up your light armour skill and at the same time give you a boost to conjuration as well as restoration if you let heal whilst they do it.