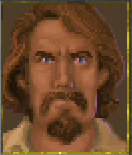 Lord Bridwell is the leader of the internal Knights of the Dragon. He has gained a reputation of valor due to his acts in the War for Bretony, where he became well known for slaying many adversaries on the fields of battle, particularly in the Battle of the Bluffs and the Siege of Craghold.
Appearances
Edit
References
Ad blocker interference detected!
Wikia is a free-to-use site that makes money from advertising. We have a modified experience for viewers using ad blockers

Wikia is not accessible if you've made further modifications. Remove the custom ad blocker rule(s) and the page will load as expected.