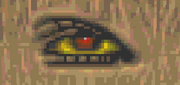 For other uses, see Mages Guild.
The Mages Guild is a major faction in The Elder Scrolls II: Daggerfall. 
Main article: Mages Guild
The Mages Guild was founded in 2E 230 by Vanus Galerion. Since its creation in the Summerset Isles, it has spread across Tamriel over time.
Apprentice
Journeyman
Evoker
Conjurer
Magician
Enchanter
Warlock
Wizard
Master Wizard
Archmage
Non-member quests
Edit
Member quests
Edit
Reputational quests
Edit
Baltham Greyman
Edit
Political views
Edit
Everyone: Access to Item Identification, access to Spell Merchant.
Rank 0: Access to Spell Maker, Free Magicka Restoration.
Rank 2: Access to Library.
Rank 3: Access to Magical Item Merchant.
Rank 4: Access to Soul Gem Merchant.
Rank 5: Access to Item Maker.
Rank 6: Access to Daedra Summoner, 24/7 Access to Guildhalls.
Rank 8: Access to Teleporter Service.
Skill relation
Edit
Required skills
Edit
Alteration
Destruction
Illusion
Mysticism
Restoration
Thaumaturgy
Alteration
Daedric
Destruction
Dragonish
Harpy
Illusion
Impish
Myticism
Orcish
Restoration
Spriggan
Thaumaturgy