Detailed Map
Edit
View Interactive Map with Mashupforge
Regions Map
Edit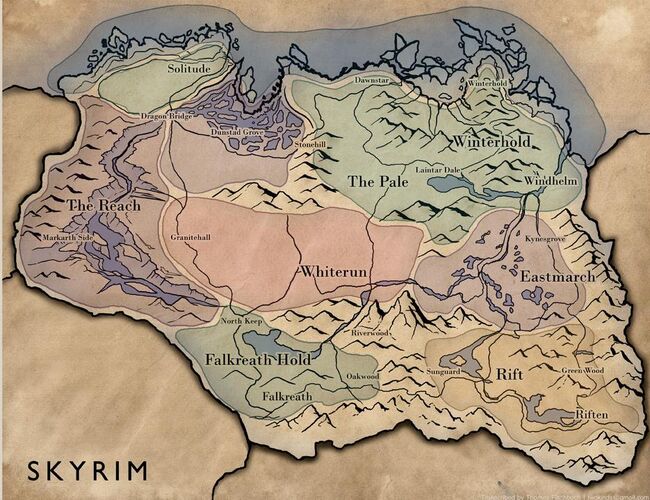 Locations
Edit
One may find any of the locations below on the Detailed Map above by its corresponding coordinates.
Locations A-G
Edit
Locations H-R
Edit
Locations S-Z
Edit
Additional information
Edit
With the map of Skyrim given with the game, there are several locations that are already marked for the player. These locations are mostly Standing Stones or landmarks with notable treasure. These marked locations are:
Ad blocker interference detected!
Wikia is a free-to-use site that makes money from advertising. We have a modified experience for viewers using ad blockers

Wikia is not accessible if you've made further modifications. Remove the custom ad blocker rule(s) and the page will load as expected.