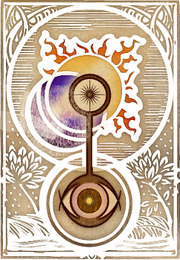 The school of Mysticism can unravel the mysteries of the universe if properly applied. It can also tell one what is around the next corner, lying in wait for a hapless adventurer to wander by. Mysticism is one of the Schools of Magic. It was first developed by the Psijic Order, long before there was a name for it.[1]
The Mysticism Class is removed in Skyrim, but the spells are put into different schools (mostly Conjuration and Alteration).
Appearances
Edit
References
Ad blocker interference detected!
Wikia is a free-to-use site that makes money from advertising. We have a modified experience for viewers using ad blockers

Wikia is not accessible if you've made further modifications. Remove the custom ad blocker rule(s) and the page will load as expected.