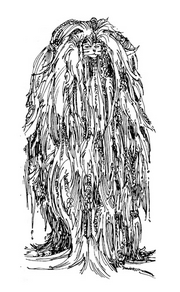 Nhad-hatta was the Mane of the Khajiiti people around 2E 864, during Tiber Septim's conquest of Tamriel. His province made a treaty with the Second Aldmeri Dominion,[1] and a number of skirmishes with the empire in 2E 861 were reported during his reign.[2] He is depicted wearing the hair-locks of his entire tribe.[1] It is unknown if he was still Mane after Septim conquered Elsweyr.[2]
References
Ad blocker interference detected!
Wikia is a free-to-use site that makes money from advertising. We have a modified experience for viewers using ad blockers

Wikia is not accessible if you've made further modifications. Remove the custom ad blocker rule(s) and the page will load as expected.