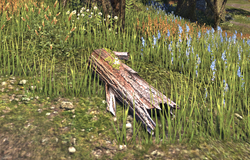 Oak is a raw material and can in Online be cut and then crafted into sanded oak at a Woodworking Station found in most towns around Tamriel.
Oak is found scattered in many places in the countryside and when it is cut it usually result in three or four pieces.
Appearances
Edit
Ad blocker interference detected!
Wikia is a free-to-use site that makes money from advertising. We have a modified experience for viewers using ad blockers

Wikia is not accessible if you've made further modifications. Remove the custom ad blocker rule(s) and the page will load as expected.