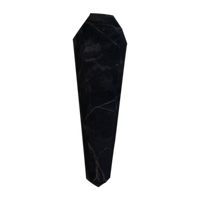 A Propylon Index is a type of item in The Elder Scrolls III: Morrowind.
Characteristics
Edit
Propylon indices allow the Nerevarine to teleport between the propylon chambers at all Dunmer Strongholds except Kogoruhn. In order to teleport to any one stronghold, the Nerevarine must possess the corresponding propylon index. There are ten propylon indices that can be found scattered throughout Vvardenfell. With the Master Index plug-in installed, an eleventh propylon index is added that links all propylon chambers to the Mages Guild hall in Caldera.
Propylon indices
Edit
† Requires the Master Index official plug-in.
Talk to Folms Mirel about the topic, 'work'. He will request that the Nerevarine find all 10 propylon indices and bring them to him. He will offer the master propylon index as a reward.
With the Master Index plug-in installed, the value of the Valenvaryon propylon index is reduced to 25 .
Appearances
Edit