Raise Zombie
Talk

0
19,127pages on
this wiki

Raise Zombie is a Novice level conjuration spell in The Elder Scrolls V: Skyrim that reanimates a weak dead enemy to fight as an ally. This reanimation is not limited to humans alone; creatures such as a dead bear, wolf, etc., may also be reanimated, as long as it is of a low enough level. This spell also works on intact undead that are not fallen enemies and dead creatures or characters that may be encountered. The spell will not work on headless undead or creatures that are not intact.
Usefulness
Characters reanimated with this spell collapse into ash piles after being killed again or when the spell duration ends.
The spell does not appear to work on Dragons, though no message about the spell "not being strong enough" is provided. From this it can be inferred that dragons cannot be reanimated.
Tip: When reanimating a humanoid that is a melee character, a helpful tactic is to place a rather strong melee weapon into its inventory (if one isn't already there) to increase the damage it may cause. The weapon is retrievable from the pile of ash after the spell has ended.
It seems that the Conjuration skill is trained not by the casting of this spell, but by actions done by the raised zombie.
Spell tome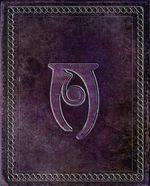 Attributes
Weight: 1
Value: 49
See Spell Tome for a complete table of spell tomes, their descriptions, and their values.
Acquisition
Purchase the tome from any of the following merchants:
Bugs
If this spell is cast on a Dragon after killing it, the skeleton will be hurled in the direction that is being faced at extreme speeds. This also occurs when using Reanimate Corpse and Revenant.
If the spell is dual cast on living humans, it may turn them to dust; they cannot be looted.
Appearances