Main article: Armor (Online)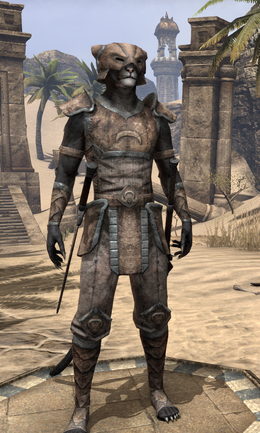 Rawhide Armor is the first type of Medium Armor available to craft with Clothing in The Elder Scrolls Online. It can be crafted at level 1 since the first level of Tailoring is granted to all characters.
Rawhide Armor pieces are restricted to levels 1 to 14, depending on the amount of Rawhide used in the creation.
Each piece can be crafted with Rawhide obtained by refining Rawhide Scraps.
As for every armor crafted in The Elder Scrolls Online, its appearance depends on the crafting style used when crafting, as well as the level of the crafted item.
Appearances
Edit
Ad blocker interference detected!
Wikia is a free-to-use site that makes money from advertising. We have a modified experience for viewers using ad blockers

Wikia is not accessible if you've made further modifications. Remove the custom ad blocker rule(s) and the page will load as expected.