Redoran Council Hall is a guild hall located within Ald'ruhn-under-Skar in the city of Ald'ruhn found in The Elder Scrolls III: Morrowind.
Description
Edit
The hall is accessed through Manor District by The Redoran Council Entrance. The Hall is a large room on two levels, there are large tables and seating areas. It is patrolled by Redoran Guards. In the center a Scathecraw is growing. Mivanu Retheran is located here.
Sublocations
Edit
Ground Level
Edit
First Level
Edit
Guls Llervu's House
Edit
Characters
Edit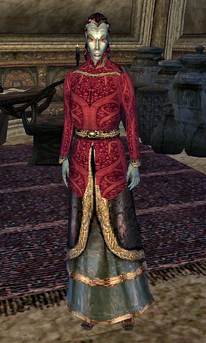 Locations
Edit
Appearances
Edit
Ad blocker interference detected!
Wikia is a free-to-use site that makes money from advertising. We have a modified experience for viewers using ad blockers

Wikia is not accessible if you've made further modifications. Remove the custom ad blocker rule(s) and the page will load as expected.