Revenant
Talk

0
19,080pages on
this wiki
Revenant is an Adept-level Conjuration spell in The Elder Scrolls V: Skyrim. It allows the player to bring certain victims back to life to fight on his/her behalf.
Usefulness
Edit
This spell is not limited to human targets; dead bears or wolves may be reanimated, as well, as long as they are of a low enough level. Characters/creatures raised with this spell may turn into ash after being killed again. Reanimated beings cannot be Soul Trapped.
Spell tome
Edit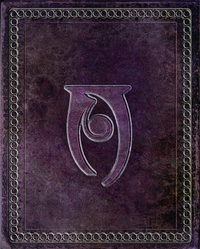 Attributes
Edit
Weight: 1
Value: 340
See Spell Tome for a complete table of spell tomes, their descriptions, and their values.
Acquisition
Edit
The spell tome may be purchased from the following Merchants:
The spell book itself may be found in the following locations in Skyrim:
If the player casts this spell on a Dragon after killing it, the skeleton will be hurled in the direction the player is facing at extreme speeds. This also occurs when using Raise Zombie and Reanimate Corpse.
If the player casts this spell repeatedly on a living character, the character will eventually turn to ash. It is unknown why this occurs, but the pile of ash is unsearchable despite the search option on the screen, and will even turn essential characters to ash. Quest markers will still mark the piles of ash, but no interaction is possible.