Roads
Talk

0
19,086pages on
this wiki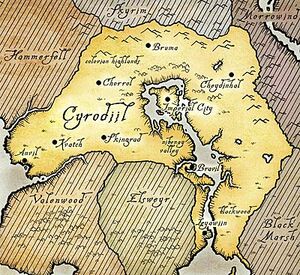 The Imperial Road network is a network of roads connecting the major cities of Cyrodiil to each other.
It is modeled in a similar manner to the non-fictional Ancient Rome, where "all roads lead to Rome", since all the roads are towards to the Imperial City, or the Red Ring Road that surrounds it, because the city itself is surrounded by Lake Rumare.
Cyrodiil Roads
Edit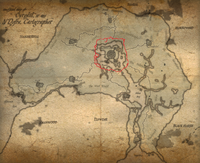 The Red Ring Road runs in a circular pattern (i.e. a "Ring") around the outskirts of Lake Rumare. It also surrounds the Imperial City, because the city is build on an Island in the middle of this lake.
Runs across the Eastern side of the Niben Bay and River regions, all the way through to Leyawiin.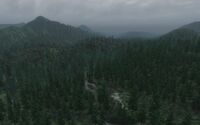 Shivering Isles Roads
Edit
A side road in Dementia, it runs from the Low Road to the end of Madgod's Boot.
The only road in Mania, it runs from The Fringe to New Sheoth.
Appearances
Edit