Shalidor's Insights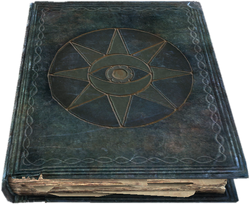 Title:
Shalidor's Insights
Full Title:
Shalidor's Insights
Author:
Arch-Mage
Shalidor
Skyrim
Weight
1
Value
5
FormID

See IDs
Main article: Books (Skyrim)
This book is part of the quest of the same name. When the Dragonborn returns this book to Urag gro-Shub and waits a few days, Urag will provide three scrolls that temporarily boost a particular school of magic.
Known locations
Edit
As a Radiant quest, locations will vary.
Appearances
Edit