Alteration (Skyrim)
Talk

12
19,124pages on
this wiki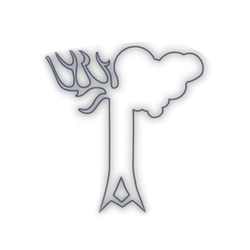 The School of Alteration involves the manipulation of the physical world and its natural properties. This skill makes it easier to cast spells like Waterbreathing, magical protection, and Paralysis.
Alteration is a skill in The Elder Scrolls V: Skyrim and is one of the six skills that falls under The Mage and Night-Blade play-style. The Alteration skill is raised by using certain kinds of spells that identify themselves as Alteration spells. These Alteration spells include the ability to envelop oneself in Magic Armor, detect entities either by illumination of the area or by magically sensing their presence; the ability to temporarily stun foes (paralyze), and a few special spells marked with * in the list below.
Changes from previous games
Edit
Since The Elder Scrolls V: Skyrim does not feature custom spell creation, all Alteration spells are learned through spell tomes. Open Lock, Burden and Feather spells have been removed.
Main article: Skill Book (Skyrim)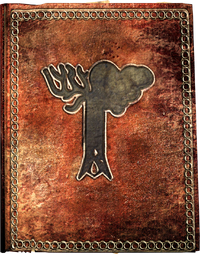 The following books provide a permanent skill up to Alteration; locations are listed under each title, and may not be exhaustive. Skill Books are one time use only. After a skill book is read once, reading the same book does not increase skills.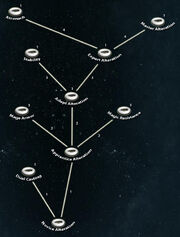 The following Quests increase the Alteration Skill:
The following is a complete list of Alteration spells:
Rank
Spell Name
Description
Magicka Base Cost
Novice
(Skill level 0)
Candlelight
Creates a hovering light that lasts for 60 seconds.
21
Equilibrium
Convert health into magicka at a rate of 25 points per second. Caster can be killed by this effect.
0 (25 health per second)
Oakflesh
Improves the caster's armor rating by 40 points for 60 seconds.
103
Apprentice
(Skill level 25)
Magelight
Ball of light that lasts 60 seconds and sticks where it strikes.
84
Stoneflesh
Improves the caster's armor rating by 60 points for 60 seconds.
194
Adept
(Skill level 50)
Targets that fail to resist are immobilized in hardened ash for 30 seconds.
149 per second
Nearby living creatures, but not undead, machines, or daedra can be seen through walls.
100 per second
Ironflesh
Improves the caster's armor rating by 80 points for 60 seconds.
266
Telekinesis
Can pull an object to you from distance. Add it to your inventory or throw it.
170 per second
Transmute
Transmute one piece of unrefined Iron Ore to Silver, or Silver Ore to Gold, if the caster is carrying any.
100
Waterbreathing
Can breathe under water for 60 seconds.
222
Expert
(Skill level 75)
Ash Rune DB
Cast on a nearby surface, it explodes when enemies are nearby, immobilizing them in hardened ash for 30 seconds.
248
Detect Dead
Nearby dead can be seen through walls.
148 per second
Ebonyflesh
Improves the caster's armor rating by 100 points for 60 seconds.
341
Paralyze
Targets that fail to resist are paralyzed for 10 seconds.
450
Master
(Skill level 100)
Dragonhide
Caster ignores 80% of all physical damage for 30 seconds.
837
Mass Paralysis
All targets in the area that fail to resist are paralyzed for 15 seconds.
937
Master spells can't be purchased initially. To unlock Master Alteration spells, the Alteration Ritual Spell quest must be completed upon reaching level 100 Alteration.
Note: Unlike other protection spells, such as Ironflesh or Ebonyflesh, Dragonhide is not affected by the Mage Armor perk, so the player can use light or heavy armor without losing any bonus of the spell.
The following are the perks that become available for selection as the skill is leveled up:
Perk (Ranks)
Requirements
Description
Novice Alteration
None
Cast Novice level Alteration spells for half magicka
Alteration Dual Casting
Alteration 20, Novice Alteration
Dual casting an Alteration spell overcharges the effects into an even more powerful version
Apprentice Alteration
Alteration 25, Novice Alteration
Cast Apprentice level Alteration spells for half magicka
Mage Armor (3)
Alteration 30/50/70, Apprentice Alteration
Protection spells like Stoneflesh are 2x as strong if not wearing armor (+0.5x per additional rank)
Magic Resistance (3)
Alteration 30/50/70, Apprentice Alteration
Blocks 10%/20%/30% of a spells effect.

Note:Magic resistance does not stop friendly spells from affecting the player.
See also: Breton, Agent of Mara and The Lord Stone for a method of achieving 95% resistance without requiring any gear.

Adept Alteration
Alteration 50, Apprentice Alteration
Cast Adept level Alteration spells for half magicka
Stability
Alteration 70, Adept Alteration
Alteration spells have greater duration (+50%)
Expert Alteration
Alteration 75, Adept Alteration
Cast Expert level Alteration spells for half magicka
Atronach
Alteration 100, Expert Alteration
Grants 30% Spell AbsorptionNote: Spell absorption will block friendly spells as well as hostile ones.

Master Alteration
Alteration 100, Expert Alteration
Cast Master level Alteration spells for half magicka
Leveling
Edit
The Alteration skill level can be increased by using these tactics:
Usefulness
Edit
For players who are just getting started and are interested in becoming mages, the Alteration school of magicka, like the Illusion school, certainly seems to be one of the places to begin.  There is no doubt that it is fun and impressive to face off against an enemy by casting powerful Destruction spells with one or both hands, but the fact is that it takes a lot of time and dedicated practice before the majority of players will be able to do this.  Alteration spells, however, can be useful whether a player is in a combat situation or not, and that makes them an invaluable tool for improving magicka abilities in general.  A number of them can be cast by the player no matter where they are, whether an enemy combatant is nearby or not, and consequently skill points can be acquired virtually at will: this simply isn't true for Destruction spells.  Candlelight is a good example of this, and so are Detect Life and Telekinesis.  Just practicing these spells repeatedly, as a player goes about his or her regular business of a day, enables the player to level up sooner, and that, in turn, means that the player will be able to start casting those powerful Destruction spells earlier in the game.  Ultimately, that is probably the goal most mage-oriented players aspire to.  If the College of Winterhold actually functioned in the game like a true learning institution with classes and assignments, it seems logical to assume that Alteration spells, along with Illusion spells, would be the educational foundation upon which everything else is built.  They would be learned first, the Destruction spells would come later, and precisely because the Alteration and Illusion spells were learned first, the learning and mastery of the Destruction spells would occur much more quickly.               
This section contains bugs related to Alteration (Skyrim). Before adding a bug to this list, consider the following:
Confirm all bugs with other editors on the talk page before adding them below.
Always try reloading an old save first, before asking for assistance.
Don't discuss possible bug fixes or origins. Leave those and all other first-person-anecdotes on the talk page, not the article.
Always add

 360 

 ,

 PS3 

 , and

 PC 

  to clarify which system the bug appears on.
The master spell Dragonhide doesn't increase the armor rating, at least not while wearing dragonscale or dragonplate armor. If changing the apparel while being under the effect of the Dragonhide spell, the armor rating will be brought down to 1.
Casting the Waterbreathing spell while underwater can result in the spell not working. It is currently not known what causes this.
Killing a paralyzed enemy will prevent it from being resurrected with conjuration spells.
Appearances
Edit