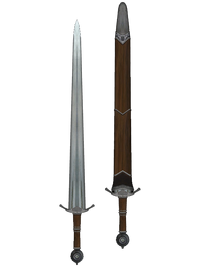 For other uses, see Steel Sword.
Steel Swords are one-handed weapons in The Elder Scrolls IV: Oblivion.
They are most commonly employed by Imperial Legion Soldiers.
Steel swords
Edit
Steel swords can be bought at merchant shops when the player reaches level 3 and in dungeons as loot at level 2.
Appearances
Edit