Storm Thrall
Talk

2
28,564pages on
this wiki
Storm Thrall is a Master-level Conjuration spell in The Elder Scrolls V: Skyrim that permanently summons a storm atronach. The atronach will follow and defend its master until banished, killed, or turned.
Spell Tome
Edit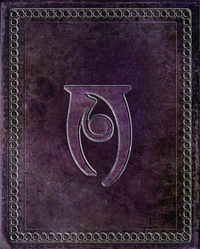 Attributes
Edit
Acquisition
Edit
This section contains bugs related to Storm Thrall. Before adding a bug to this list, consider the following:
Confirm all bugs with other editors on the talk page before adding them below.
Always try reloading an old save first, before asking for assistance.
Do not discuss possible bug fixes or origins. Leave those and all other first-person-anecdotes on the talk page, not the article.
Always add

 360 

 ,

 PS3 

 , or

 PC 

  to clarify which system the bug appears on.
It may not show up in "Active Effects", while flame thrall and frost thrall do.
Summonses storm atronach (no health regeneration) instead of storm thrall.

 360 

  Sometimes the Twin Souls perk will not work with storm thralls.
After buying the spell storm thrall from Phinis Gestor, it might not cast saying the caster doesn't have enough magicka, even if they do. (If this happens try removing all clothing or armor with Conjuration discount enchantments)