Main article: Vivec Locations, Telvanni Canton
Telvanni Waistworks is a location in The Elder Scrolls III: Morrowind.
Description
Edit
The Waistworks is located on the first level of the Telvanni Canton in Vivec City. It is an area that contains many shops, an Inn and a Temple. It is guarded by Ordinators. Golveso Senim, Favani Faryon and Endul Rothandus can be found in here. The Telvanni Canalworks can be accessed through a door on the lower section.
Sublocations
Edit
Characters
Edit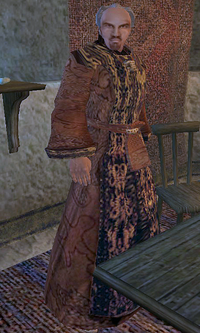 Appearances
Edit
Ad blocker interference detected!
Wikia is a free-to-use site that makes money from advertising. We have a modified experience for viewers using ad blockers

Wikia is not accessible if you've made further modifications. Remove the custom ad blocker rule(s) and the page will load as expected.