From the annals of the Crisis: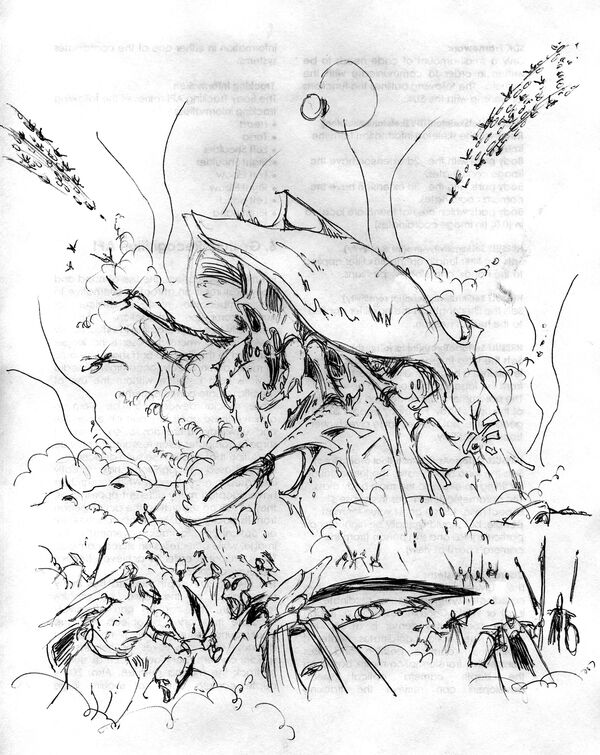 "The armies of Oblivion destroy Ald'ruhn, ancestral home of House Redoran, even though ancient rituals were used to awaken the dread emperor crab and the whole city literally rose up to fight the invaders. With their warrior House decimated, the dunmer of Vvardenfell fall back as daedra move towards a siege of Ghost Gate. Prayers to Vivec and the Nerevarine go unanswered."
Merry Christmas, V, and holiday cheer to everyone!
-MK
REMEMBER REDORAN. NEVER FORGET.
Disclaimer
Edit
Ad blocker interference detected!
Wikia is a free-to-use site that makes money from advertising. We have a modified experience for viewers using ad blockers

Wikia is not accessible if you've made further modifications. Remove the custom ad blocker rule(s) and the page will load as expected.