The Lusty Argonian Maid
Talk

11
20,734pages on
this wiki

The Lusty Argonian Maid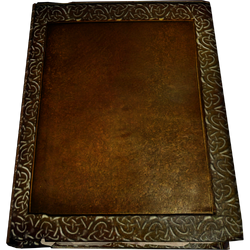 Title:
The Lusty Argonian Maid
Full Title:
The Lusty Argonian Maid
Author:
Crassius Curio
Skyrim
Weight
1.00
Value
14
Oblivion
Weight
1.00
Value
10
FormID
00078562
Morrowind
Weight
3.00
Value
20
FormID
bk_lustyargonianmaid
Main article: Books (Skyrim)
Main article: Books (Oblivion)
Main article: Books (Morrowind)
The Lusty Argonian Maid is a play and book filled with tons of sexual innuendo written by Crassius Curio. It is often found in the sleeping areas of reclusive men. The Dawnguard expansion includes a variant called The Sultry Argonian Bard in which the titular character, Croon-Tail, is male, and his patroness is female. There are 2 volumes of the book.
Known locations
Edit
Morrowind
Edit
Honningbrew Meadery, next to the bed in the loft floor (Volume 2).
Haelga's Bunkhouse (Riften), left of the altar of Dibella on the bedstand in Haelga's room (Volumes 1/2).
Lucky Lorenz's Shack, a crushed house across the river from the Abandoned Prison. Next to the body of Lucky Lorenz.
Winterhold Jarl's Longhouse, in a room on the second floor.
Riftweald Manor, in the basement.
College of Winterhold Arcaneum, in a stack of books, (it may be hard to find, but it's there).
Driftshade Refuge (Silver Hand hideout), on a bookshelf
Highmoon Hall (Morthal) Underneath Joric's Bed.
Fort DawnguardDG, Next to some potions and a bedroll.
In BenkongerikeDB in Solstheim in the Great Hall. On the right, inside a hut, there is a pile of both works. (13 of V1, 6 of V2)
Mercer Frey's house in Riften on the desk near the bust of the Gray Fox
Act IV, Scene III, continued
Lifts-Her-Tail
Certainly not, kind sir! I am here but to clean your chambers.
Crantius Colto
Is that all you have come here for, little one? My chambers?
Lifts-Her-Tail
I have no idea what it is you imply, master. I am but a poor Argonian maid.
Crantius Colto
So you are, my dumpling. And a good one at that. Such strong legs and shapely tail.
Lifts-Her-Tail
You embarrass me, sir!
Crantius Colto
Fear not. You are safe here with me.
Lifts-Her-Tail
I must finish my cleaning, sir. The mistress will have my head if I do not!
Crantius Colto
Cleaning, eh? I have something for you. Here, polish my spear.
Lifts-Her-Tail
But it is huge! It could take me all night!
Crantius Colto
Plenty of time, my sweet. Plenty of time.
END OF ACT IV, SCENE III
Note: Volume 2 was added in The Elder Scrolls V: Skyrim
Act VII, Scene II, Continued

Lifts-Her-Tail
My goodness, that's quite a loaf! But how ever shall it fit my oven?

Crantius Colto
This loaf isn't ready for baking, my sweet. It has yet to rise.

Lifts-Her-Tail
If only we could hurry that along. How would I accomplish such a task?

Crantius Colto
Oh, my foolish little Argonian maid, you must use your hands.

Lifts-Her-Tail
You wish me to knead the loaf? Here?

Crantius Colto
Of course.

Lifts-Her-Tail
But what if the mistress catches me? Your loaf was meant to satisfy her appetite.

Crantius Colto
Don't fret, my delicate flower. I'll satisfy the mistress's cravings later.

Lifts-Her-Tail
Very well, but I'm afraid my oven isn't hot enough. It could take hours!

Crantius Colto
Plenty of time, my sweet. Plenty of time.
End of Act VII, Scene II

Appearances
Edit
References
Edit