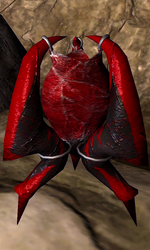 The Punished is a container only found in Oblivion, inside the Sigilium Sanguis. It appears as a large, still beating heart ripped open and hung on hooks.
They usually contain various scrolls, enchanted armor, weapons, potions, filled and empty soul gems, and random other miscellaneous items, such as
or body parts.
Appearances
Edit
Ad blocker interference detected!
Wikia is a free-to-use site that makes money from advertising. We have a modified experience for viewers using ad blockers

Wikia is not accessible if you've made further modifications. Remove the custom ad blocker rule(s) and the page will load as expected.