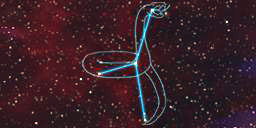 For other uses, see The Serpent (Online) and The Serpent (Celestial).
The Serpent is the thirteenth constellation existing in the Aurbis. It is no charge of a Guardian Constellation, doesn't have a season and seems to be wandering about the sky.[1] It is also formed by "Unstars", rather than planets and stars.[2] The Serpent constellation is not shown in the Imperial Orrery.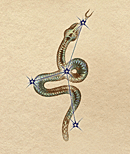 References
Ad blocker interference detected!
Wikia is a free-to-use site that makes money from advertising. We have a modified experience for viewers using ad blockers

Wikia is not accessible if you've made further modifications. Remove the custom ad blocker rule(s) and the page will load as expected.