Thieves Guild
General information
Locations
Historical information
Other information
The Thieves Guild is a renowned and infamous faction of thieves operating in the various provinces of Tamriel.
Oblivion Crisis
Edit
Recession
Edit
Dragon Crisis
Edit
During the Dragon Crisis, the Dovahkiin has the option of joining the Thieves Guild in Skyrim. Prior to the events of 4E 201, the Thieves Guild in Skyrim has experienced a decrease in strength and luck due to Mercer Frey's theft of the Skeleton Key from the Twilight Sepulcher. At the end of the Thieves Guild questline in The Elder Scrolls V: Skyrim, the Dovahkiin can become Guildmaster.
Organization
Edit
Influence
Edit
Regulations
Edit
Hierarchy
Edit
Recruitment
Edit
In The Elder Scrolls V: Skyrim, the Last Dragonborn can join the guild by stealing Madesi's Silver Ring from his strongbox in Riften and planting it in Brand-Shei's pocket in the quest A Chance Arrangement.
Contacting
Edit
Known locations
Edit
High Rock
Edit
Known members
Edit
Similar organizations
Edit
The Camonna Tong and Thieves Guild are similar in that both are criminal organizations. One major difference is that the Camonna Tong are less honorable, functioning as more of a mafia than then the thieves guild. They lack the code of honor that the thieves guild has, and are the native crime syndicate in Morrowind.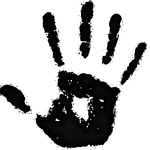 The Thieves Guild had a strong connection with the Dark Brotherhood, and despite their differences in purpose, ethics and ideas and policies, the Dark Brotherhood and the Thieves Guild have always had a good connection between each other.[1][2] This is especially true with the Dark Brotherhood and the Thieves Guild in Skyrim. Delvin Mallory of the Thieves Guild and Astrid of the Dark Brotherhood in Skyrim have had a good relationship with each other in friendship and in business.[3][4]
For more detailed information on the Thieves Guild in a specific game, please see the following:
References