Administrator
"In these difficult times, we must count on persons such as you to secure our borders from bandits and rabble-rousers. We all profit by your lawful pursuit of the unlawful." — Countess Alessia Caro

This user is an Administrator on TESWiki. Dedicated to serving and protecting the wiki, these users have the ability to revert undesirable edits, block troublesome users, protect pages from being edited, and are over-all, community leaders and mentors. Questions, comments, and concerns for this administrator should be posted to their talk page.
Hi, I'm Ebony and one of the bureaucrats here.
I have been here since jan 2012, but it wasn't until aug-2012 I started to edit seriously. I just loved Skyrim when I found out about the game. But I had never heard of the previous games and over the holidays 2012, I got both Oblivion and Morrowind and have played Oblivion most of those two and just started on Morrowind.
After a very long time away from Skyrim and Dragonborn despite having the latter, I didn't have time to play it until the past summer. But I'm back with the older games for a while again as there's so much lacking on the Wiki about them.
Since the launch of Online I've been playing and have only now and then returned to the other Elder Scrolls games. Although I have just started a new game in Skyrim, playing with legendary settings which is a real challenge. Despite this I accepted the challenge I got and want to show one person on this wiki I can play it!
Ongoing projects
Add from ESO
Looking over all images that are uploaded, deleting unused images
Categorizing all images
Future projects
Rewrite and add to New Sheoth Palace.
Fixing "location" articles of Shivering Isles.
Daedric Quest articles - Oblivion
Go through the Castles in Oblivion
and many other things.... so much to do!
Sandbox
Pictures below taken from my games.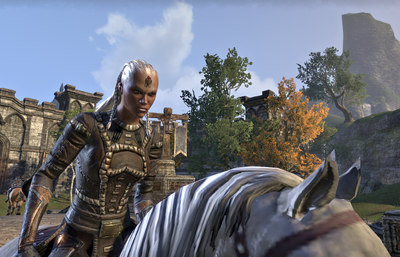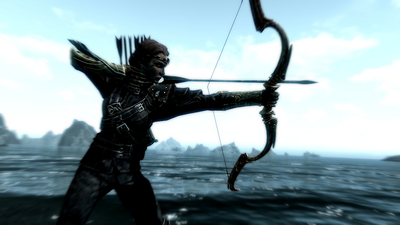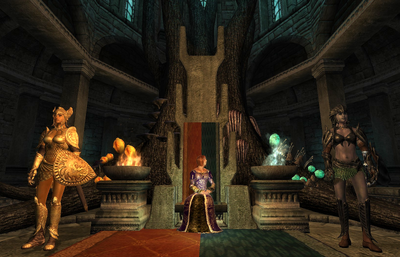 Awards
Thanks
Have a sweetroll!
Ghost Anubis has awarded you a Sweetroll!
For uploading so many great images to the wiki
And for being so nice and helping me out with so many things and teaching me some tricks
Keep up the good work!
Ȼǿᵰᵮẽᵲ
₲ħǿśᵵ Ⱥᵰᵾᵬĭᵴ
Đẽẽᵭᵴ
08:14, March 24, 2014 (UTC)
Fishy Stick
Have a fishy stick!
Ghost Anubis has awarded you a Fishy stick! I already have given you a sweet roll so I give you a Fishy Stick now for doing a great job with the ESO articles and for trying so hard around the wiki & everything else you do great work! :)
Ȼǿᵰᵮẽᵲ
₲ħǿśᵵ Ⱥᵰᵾᵬĭᵴ
Đẽẽᵭᵴ
11:31, August 30, 2014 (UTC)
Sotha Sil
Have a fishy stick!
ParanormalAndroid has awarded you a Fishy stick!

This is for helping me with the Sotha Sil page, because I had no idea what I was doing with sourcing.
Userboxes
| | |
| --- | --- |
| | This user has earned the Akatosh badge. |
This user is a skilled

Archer

.
| | |
| --- | --- |
| | This user plays on PC via Steam. |