Personal Information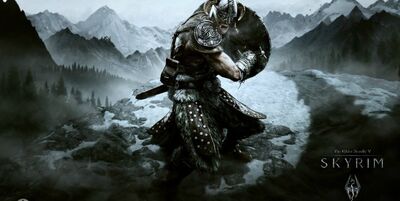 Name: Ancolet Axel
Age: 22
Day Of Birth: 17/11/1989
Country: Belgium
Town: Ternat
Hobby's: Gaming, Reading & Films
Gaming Since: +- 6 years
Consoles: PS1, PS2, PS3, PC & XBOX 360
PSN Name: MrSoKoLoV
XBOX Name: GeneralSoKoLoV
Favorite Offline Games: Dragon Age Origins, The Elder Scrolls Oblivion & Skyrim, Fallout 3 & Fallout New Vegas
Favorite Online Game: Socom US Navy Seals II
Favorite Gaming Genres: RPG, Stealth, Shooters
Favorite Gaming Sites: Gametrailers, XGN, PSU, Game Wikia's
The Elder Scrolls Skyrim V
Like many people I can't wait to play TES Skyrim. I played TES Oblivion so much it would take to much time to tell everything I have done and seen in the game.
For those who want to know, I will be playing a Nord Warrior/Hunter in my first playthrough. The second playthrough will be with a Mage, race I don't know yet. What I also do know is that my first playthrough will be with a helpfull and kind character and my second will be with a murderer, thief and hatefull person.
I will be collecting many kinds of weapons, armors, books, scrolls, potions, ingredients and special items. Hopefully I will be able to display them in my house, like I did in TES Oblivion more exact Skingrad Mansion.
Favorite Game Series