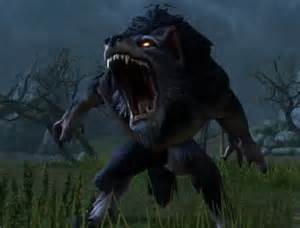 WEREWOLVES in SKYRIM an HOW TO BECOME ONE
If you are like one of the many like me playing this game on PS3!
An WANT to be a WereWolf, heres what to do after your Escape to Riverwood, the next town to should come across is Whiterun, as you get closer you should see (hopefully) a person fighting a Giant, help her or not its up to you (but does not matter ether way) she offers you to talk with the leader of the Companions, So go and join them after a few, quests! they offer you to become a Werewolf !!! agree there you are a Werewolf !!!
ENJOY!!!!!!!!