Today, I present to you...

LEGO SKYRIM!
All created in LEGO Digital Designer, I made some memorable and (hopefully) good figures based off the game.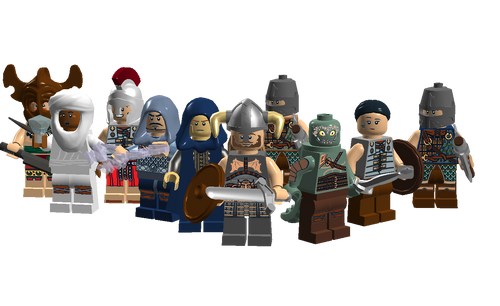 (L-R) Forsworn, Redguard, Imperial, Apprentice Mage, Thalmor, Dovahkiin, Argonian, Imperial, Stormcloak, and in the back, a normal hold guard
I will be uploading more. Feel free to request anyone. Will eventually do Morrowind and Oblivion figures. Full sets coming soon, too.
-CzechMate